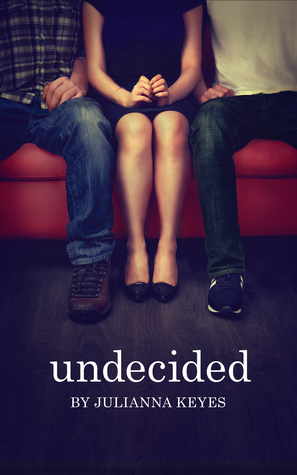 My Rating: 3 of 5 Stars
Nora Kincaid has one goal for her second year of college: be invisible. Last year's all-party-no-study strategy resulted in three failed classes and two criminal charges, and if she messes up again she'll lose her scholarship. But there's one problem with her plan for invisibility, and his name is Crosbie Lucas: infamous party king, general hellraiser…and her new roommate's best friend.
Crosbie's reckless reputation and well-known sexcapades aren't part of Nora's studious new strategy, but as she's quickly learning, her new plan is also really boring. When Crosbie's unexpected gestures of friendship pull her head out of her books long enough to see past his cocky veneer, she's surprised to find a flawed and funny guy beneath it all. The muscles don't hurt, either.
But as Nora starts to fall for Crosbie, the weight of one of last year's bad decisions grows even heavier. Because three failing grades and two misdemeanors are nothing compared to the one big secret she's hiding…
Beware spoilers ahead!
I received this E-ARC via Netgalley in exchange for an honest review.
This book was recommended to me by Alyssa! Click on her name to read her review.
I had heard about this book through Alyssa's review. It seemed interesting but at the time I wanted nothing to do with it. I'm not a fan of New Adult contemporaries. I did try reading one a few years ago but I was in a fickle mood so I DNFed it. Then I decided to give it a shot just for the sake of trying a new experience, yes I do that through my books. I am happy to report that I enjoyed this!
The book begins with Nora reaching someone's apartment for a tour. After last year's incidents she wants a clean slate. So she decided to look for a roommate who would be studious and didn't party. She is surprised to find out that her prospect roommate is Kellan Mcvey. Who happens to be a big party person and went to a lot of the same parties she did. Deciding to be polite she accepts his tour but plans on denying being his roommate.
Kellan explains that amongst all the people who came for a tour Nora was the only who sounded bearable to live with. While Nora can't deny that it's a great place and for a pretty decent price she does not want a repeat of last year. Then Kellan throws in for the first semester she doesn't have to pay anything. His parents already pay the rent and it can be a test run. Of course Nora agrees to this.
I'm really surprised that I liked this book! I honestly did not expect to enjoy it this much! Note there is no love triangle despite what the cover and title show. It's called Undecided because Nora isn't sure what career she wants to pursue. And because this is a New Adult romance there are sex scenes that are somewhat explicit.
I really admired Nora's character! She was trying so hard not to make the same mistakes she did in her first year. When Nora was in high school she was invisible. She wanted to be those pretty girls that walked without a care in the world. Once she get into Burnham University she became that girl. She partied a lot, actually got guys' attentions, and had fun. Unfortunately this costed  her a lot. She failed a few of her courses, she scholarship was cut in half, she got arrested, and had to do community service. Her parents were disappointed in her as was she. After realizing what she'd done, she'd vowed not to make the same mistakes the year before. She started studying, going to her classes, stopped attending parties, and cut off ties with her best friend Marcela who was an influence.
 Soon enough she realizes that her plan isn't really working that well. She makes up with Marcela but stops attending parties and much to her surprise she finds herself falling for Crosbie who is Kellan's best friend and also likes to party. After interacting with Crosbie on various occasions she quickly realizes that Crosbie isn't what he appears to be. He's actually really nice and super hardworking.
I liked Crosbie and Kellan! I loved how Kellan treated Nora like a younger sister and looked out for her. Crosbie was sweet and listened to what Nora had to say. Both boys respected her space and didn't try hitting on her. I also liked Nora's friends Marcela and Nate. Marcela realizes that it is partly her fault that Nora got arrested and stops bringing her to parties. Nate was nice and understanding.
One thing that I really liked was how well the drama was handled. For once it didn't bother me. Instead I actually understood why certain situations caused drama and everyone's perspective on said drama. The characters also took it pretty well. They didn't really blow up at each other. I guess this is because it's a New Adult book and because the characters were more mature they didn't act that stupid. Also the secret mentioned in the synopsis wasn't that bad. It made sense and you figure out what it is from the beginning of the book. I also liked the touch of Sexually transmitted diseases. It was well done and realistic. Sex wasn't glamorized in this book.
I didn't really feel a connection with Nora and Crosbie once they started dating. Yes they worked well as a couple and were likable characters. But I felt that they spent a majority of their relationship having sex. And some of the things they did together were disgusting. I'm surprised they didn't immediately shower once they were done. Nonetheless I enjoyed it!
Overall this was a good book. I recommend it to fans of the author, anyone looking for a good self-published book, and fans of the genre so long as you're above 18 years old.