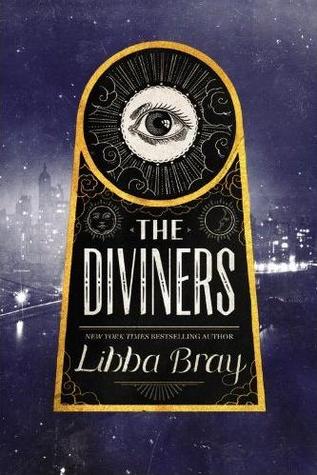 My Rating: 2 of 5 Stars
Evie O'Neill has been exiled from her boring old hometown and shipped off to the bustling streets of New York City—and she is pos-i-tute-ly ecstatic. It's 1926, and New York is filled with speakeasies, Ziegfeld girls, and rakish pickpockets. The only catch is that she has to live with her uncle Will and his unhealthy obsession with the occult.
Evie worries he'll discover her darkest secret: a supernatural power that has only brought her trouble so far. But when the police find a murdered girl branded with a cryptic symbol and Will is called to the scene, Evie realizes her gift could help catch a serial killer.
As Evie jumps headlong into a dance with a murderer, other stories unfold in the city that never sleeps. A young man named Memphis is caught between two worlds. A chorus girl named Theta is running from her past. A student named Jericho hides a shocking secret. And unknown to all, something dark and evil has awakened.
Beware spoilers ahead!
I had heard about this book through GR. A friend of mine (can't remember who) had finished reading this book and gave it a high rating. I read a lot of positive reviews and decided to read it. Unfortunately I did not enjoy this.
The book begins in Manhattan with a girl throwing a party. Throughout this party the girl remain unnamed. It's her eighteenth birth day so she wants to make it special. Her parents are out of town so behind their backs she purchased an Ouija board. Of course she doesn't believe in ghosts. No she just wants to have fun.
They set up the Ouija board and begin. The 'ghost' they summon goes by Naughty John. After asking the 'ghost' some questions Naughty John reveals that he is going to bring doom on all of them. The girl is a bit scared but quickly realizes that this is some big joke. Once their fun is over the girl puts the board away without properly wishing the 'ghost' farewell. After the girl disappeared Naughty John sees this as his chance to exist. He zooms through and decides to keep his promise to those party guests. Even the wind is afraid of him.
This was a case of 'It's me, not you.' The murders and mystery behind them was too creepy for my liking. And it was pretty disgusting. All of the victims were used as a ritual. It was all linked to Christianity. I actually had to look up some terms to fully understand what was going on. It became really obvious what sort of ritual these victims were used for. As well the murderer. You've probably already guesses who the murderer is. I was immensely creeped out and disgusted.
There were however some things that I did like (hence the rating). The writing style was compelling! Despite how grossed out I was I kept on flipping the pages and just wanted to know more-of course I stopped  myself when I started getting several chills up my spine. The author did an excellent job researching!  I actually felt I like was there with the characters. The powers were really cool! These factors weren't enough for me to finish the book.
Note this is really slow. By page 200 Evie still hasn't told her Uncle about her powers due to fear. And there are only two murder victims. Also like I mentioned earlier there is a lot of reference to Christianity. If these don't work for you I would suggest skipping this book.
Overall this book was not for me. I do recommend it because it was compelling and very creepy.