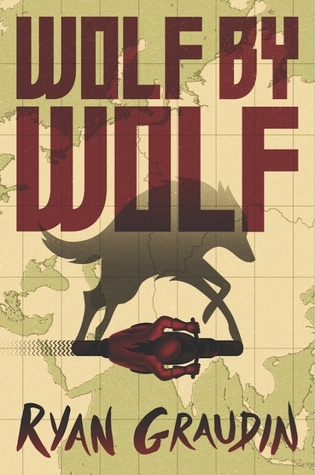 My Rating: 1 of 5 Stars
Her story begins on a train.
The year is 1956, and the Axis powers of the Third Reich and Imperial Japan rule. To commemorate their Great Victory, Hitler and Emperor Hirohito host the Axis Tour: an annual motorcycle race across their conjoined continents. The victor is awarded an audience with the highly reclusive Adolf Hitler at the Victor's Ball in Tokyo.
Yael, a former death camp prisoner, has witnessed too much suffering, and the five wolves tattooed on her arm are a constant reminder of the loved ones she lost. The resistance has given Yael one goal: Win the race and kill Hitler. A survivor of painful human experimentation, Yael has the power to skinshift and must complete her mission by impersonating last year's only female racer, Adele Wolfe. This deception becomes more difficult when Felix, Adele twin's brother, and Luka, her former love interest, enter the race and watch Yael's every move.
But as Yael grows closer to the other competitors, can she bring herself to be as ruthless as she needs to be to avoid discovery and complete her mission?
Beware spoilers ahead!
DNF
This book was recommended to me by my dear GR friend Chantal! Click on her name to read her review. 
I had been hearing about this book for quite a while. I never paid attention to it. It wasn't until I came across Chantal's review that I decided to give it a go. Unfortunately it wasn't for me.
The book begins in the year 1944. Yael and several other Jews are being transferred to a death camp. Everyone around Yael is either screaming or crying. Once they reach their destination the men and women are separated. Yael sticking to her mother comes across a very peculiar man. He continues to stare at Yael. Eventually he tells one of his people to get Yael sent to a lab for experiments.
The reason I couldn't finish this book is because of the experiments. Yael was 6 when she was experimented on. To me it was horrifying. I kept on cringing when I read the first chapter. I should've known that I wouldn't be able to finish this because of the experiments.
Overall this book was not for me. But I still recommend it to fans of dystopia and sci-fi.